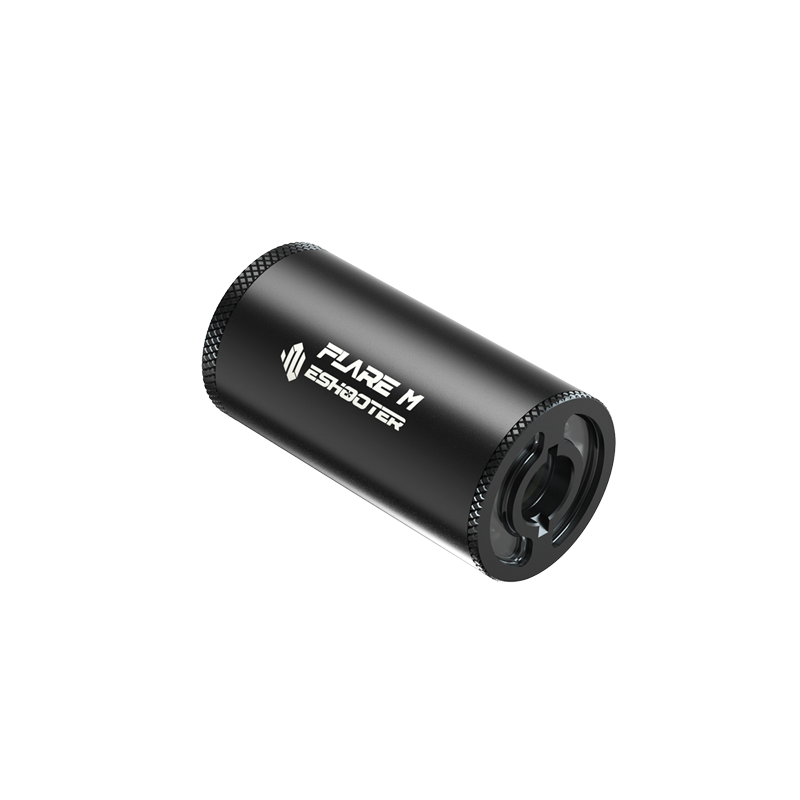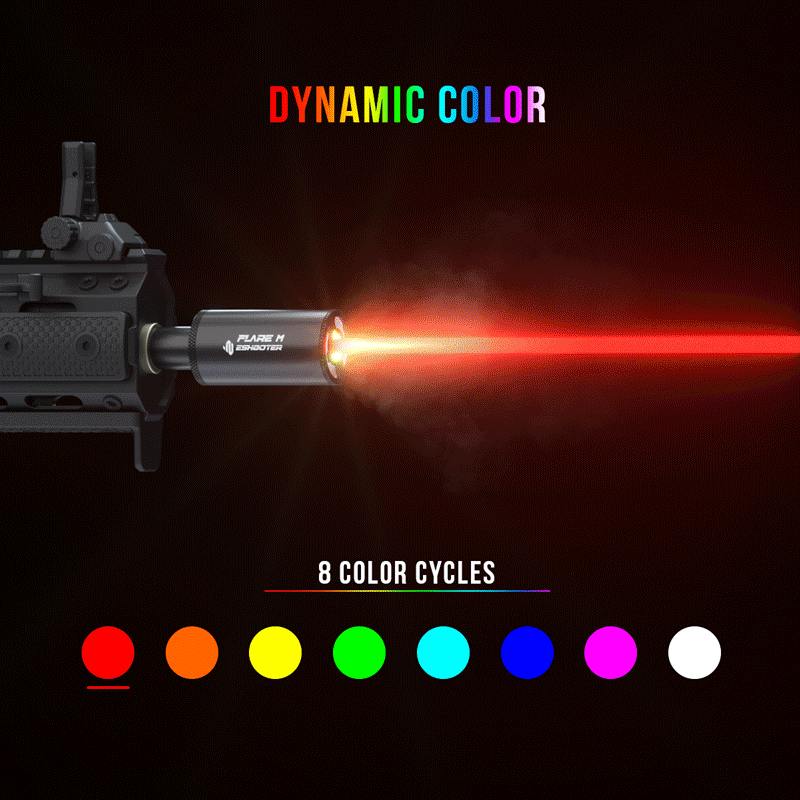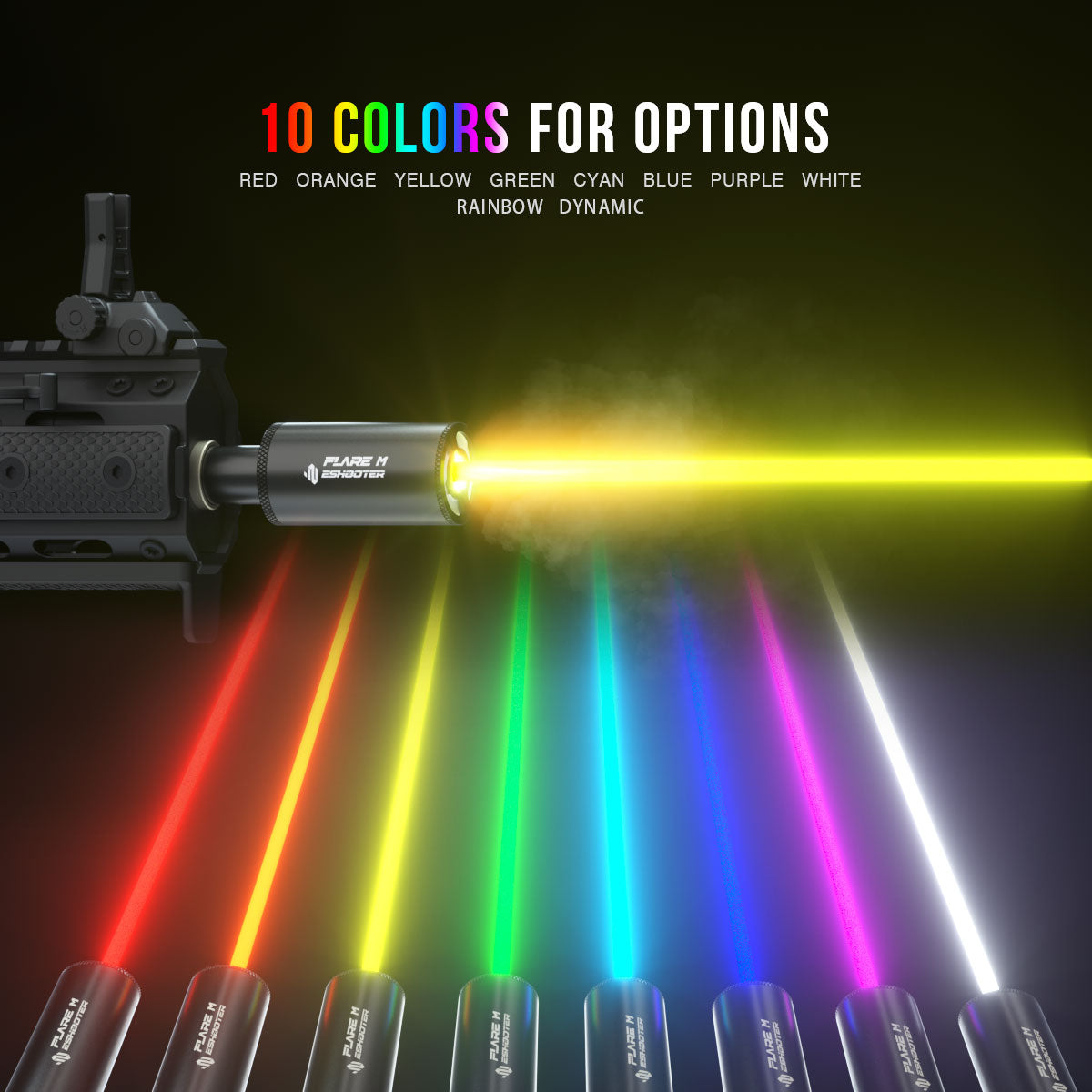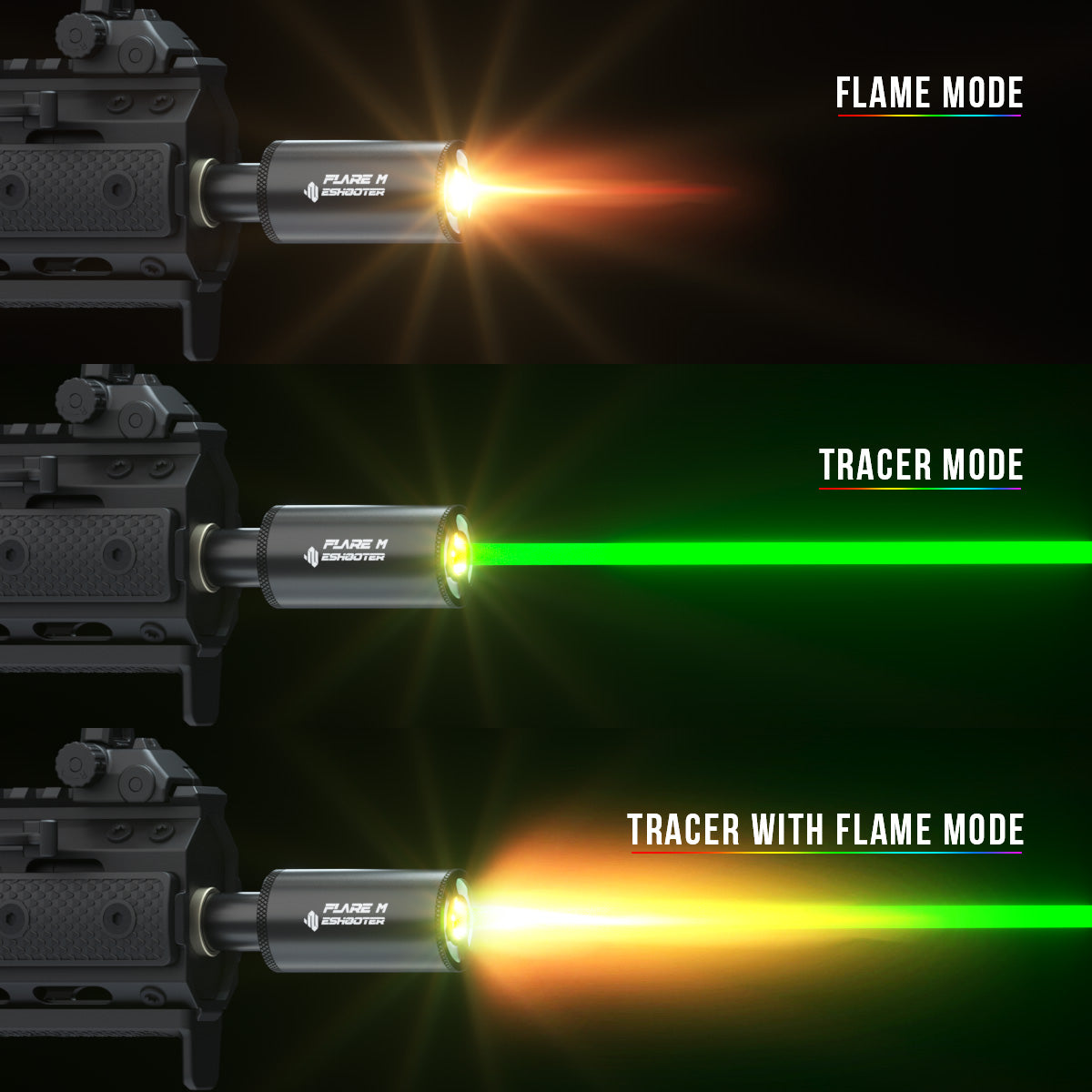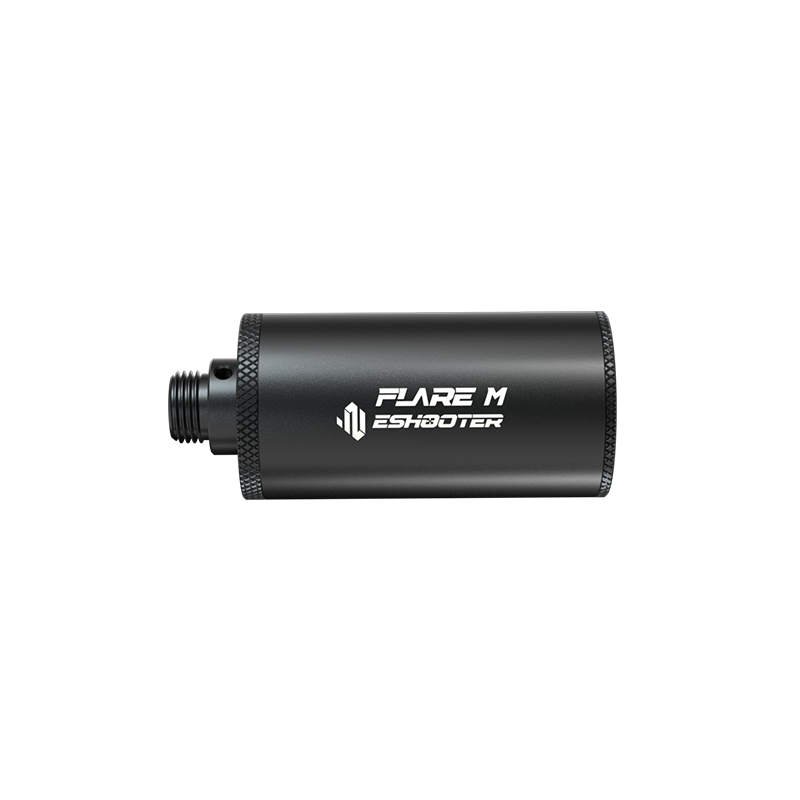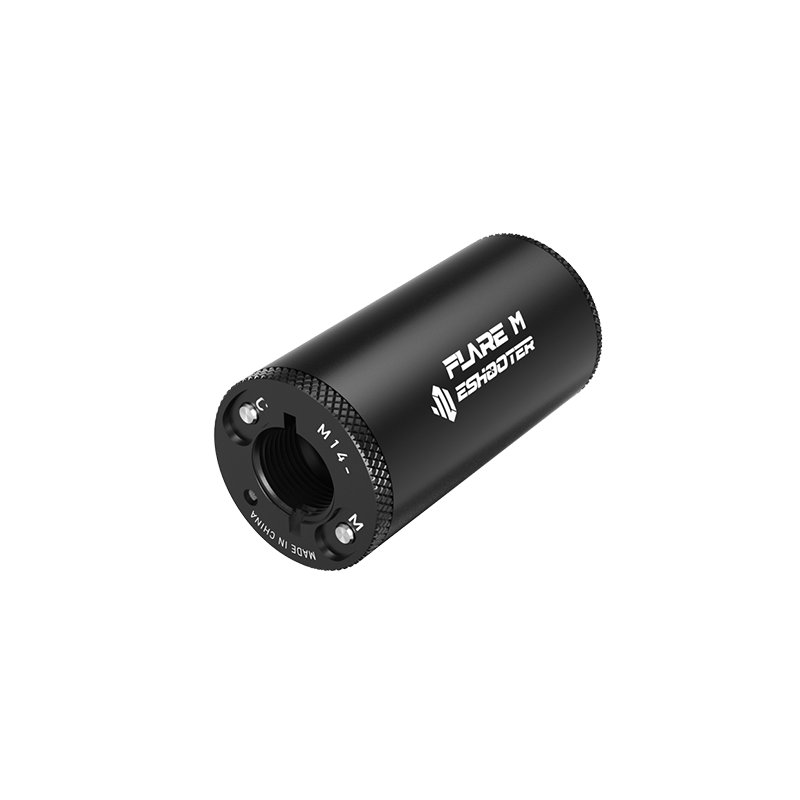 Eshooter Flare M Tracer Unit
Sale price
$79.00 USD
Regular price
The First Step of Eshooter Tracer Unit Series! With its sleek design, this compact unit delivers a vivid light trail behind each BB, ensuring precise shot tracking. Experience enhanced visibility and accuracy on the battlefield, day or night. Dominate with the Eshooter Flare Tracer and illuminate your targets with pinpoint precision. Stay safe, follow regulations, and elevate your airsoft game with this revolutionary tracer unit.
10 Colors for options: Red, Orange, Yellow, Green, Cyan, Blue, Purple, White, Rainbow, Dynamic.
3 Types Color Adjustment: Single color, Rainbow color, RGB color.
3 Mode options: Flame Mode, Tracer with Flame Mode, Tracer Mode.
Lightweight & Mini: 40g & 28*54mm ∅*L.
Ultra-long Standby Time: More than 3 months standy by after charging full, around 6 hours working time.
Wide Range of Applications: Compatible with standard, red/green tracer BBs and Gel Balls.
Fast response: Supports up to 50+RPS(built-in sensor can achieve higher refresh rate and faster data transmission speed).
High-brightness RGB LED: The light-emitting lamp bead is composed of 4 high-brightness RGB LEDs, which has higher luminous brightness and luminous efficiency.
Wake up by shaking: Built-in vibration sensor, automatic sleep in 5 minutes, shake the product to wake up.

Most Eshooter products have stock now, all orders will be shipped out to you within 2 working days.
15-20 Working days can arrive in most countries. You can track your order anytime when the package is shipped out.
Details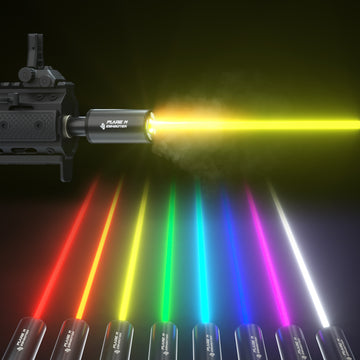 10 Colors for Options
RED ORANGE YELLOW GREEN CYAN BLUE PURPLE WHITE RAINBOW DYNAMIC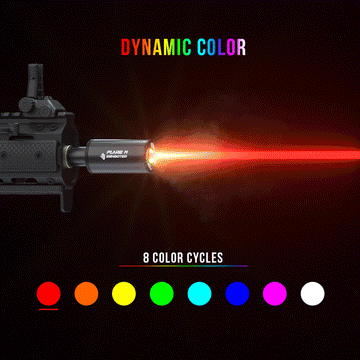 Dynamic Color Cycle Effect
Keep pulling the trigger to run the color cycle.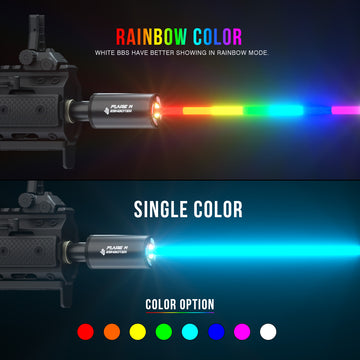 3 Color Types Adjustment
Unleash the ultimate visual spectacle on the battlefield, where every shot ignites a mesmerizing burst of ever-changing, vibrant colors.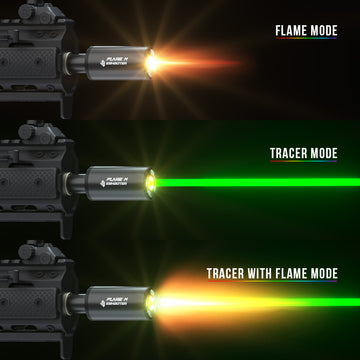 3 Mode Options
Switch Modes during gameplay, adapting to situations or experimenting with effects, without taking it off.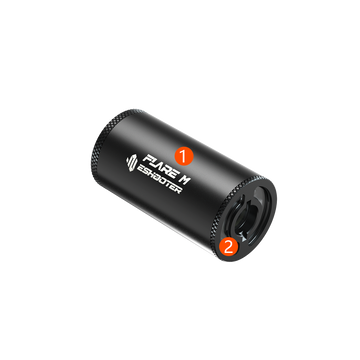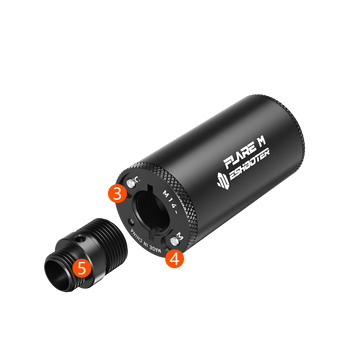 1
Alloy Metal: CNC Processing Ensures Accurate Size, LOGO Laser Engraving Instead Of Printing.
2
RGB Light: Total Four 5mm Light to Make Sure the Brightness and Luminous Efficiency.
3
Color Button: Color Order Switching from Red-Orange-Yellow-Green-Cyan-Blue-Purple-Rainbow-Dynamic.
4
Function Button: Control Power ON/OFF, Flame Mode, Tracer Mode & Tracer with Flame Mode.
5
Standard Adaptor: Come with M14- CCW to M11+ CW adapter for Pistol.
Specifications
Dimensions:
L54 x D28 (mm)
Temperature Range:
-20 ~ 60℃