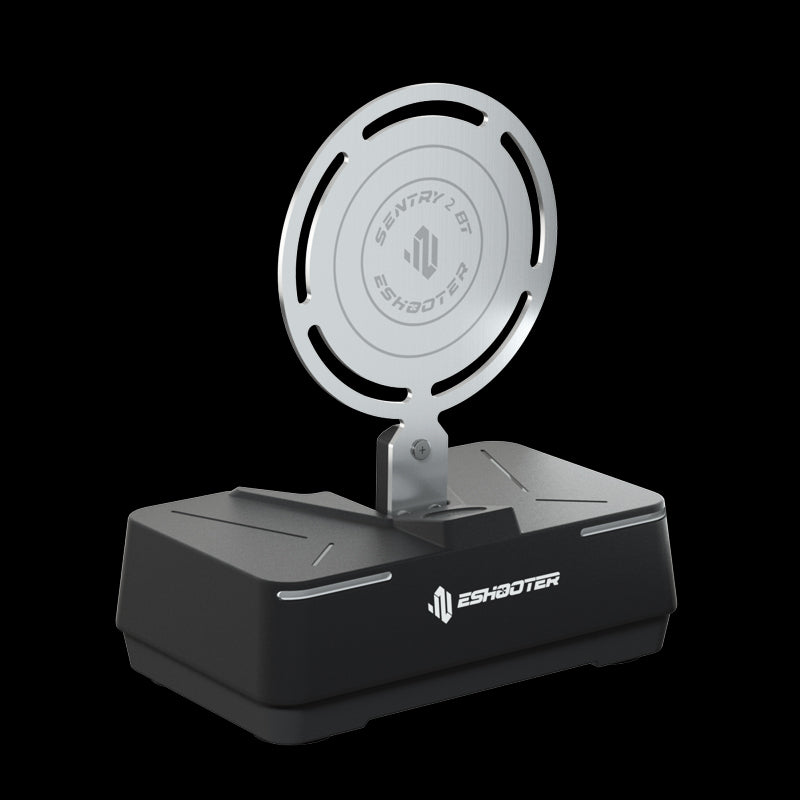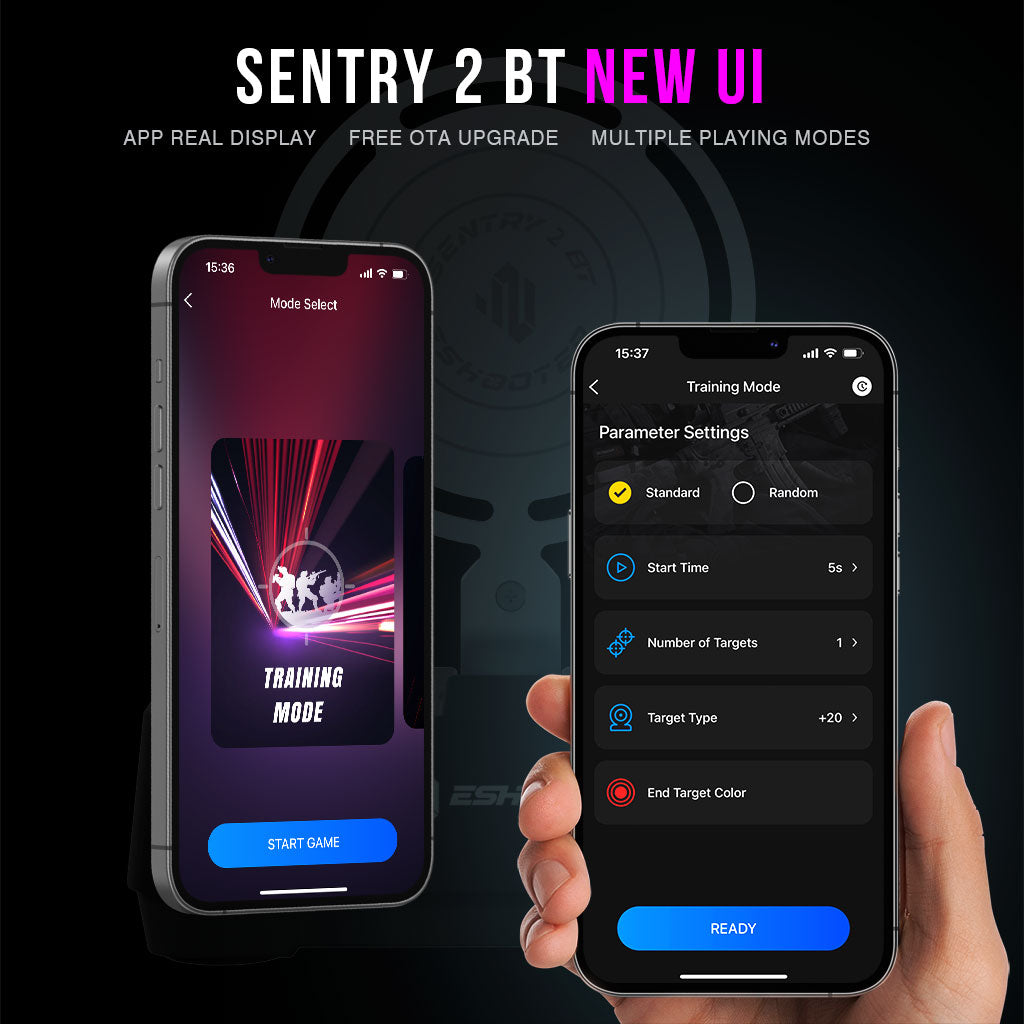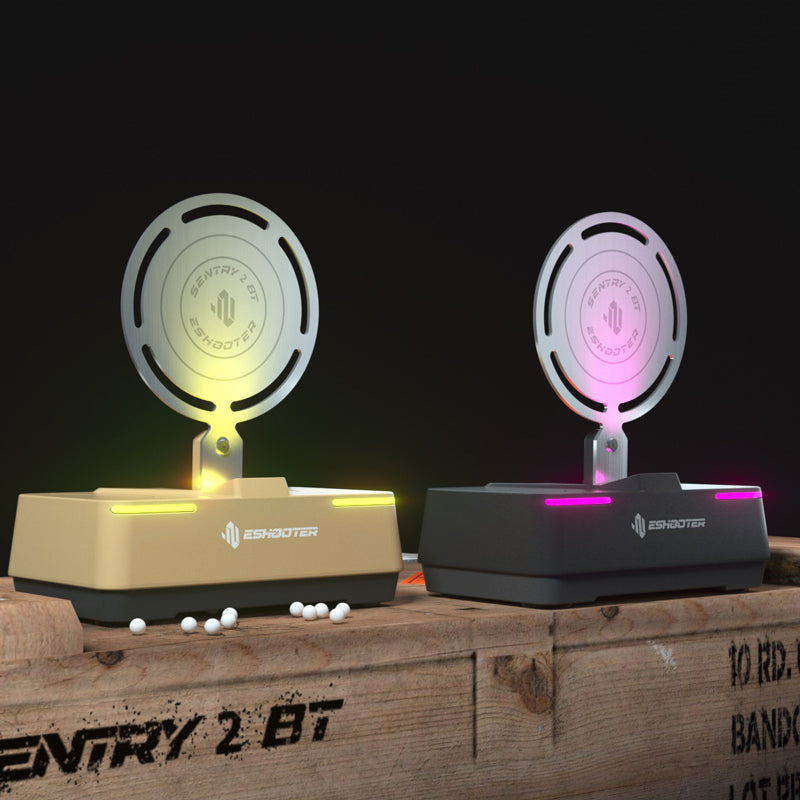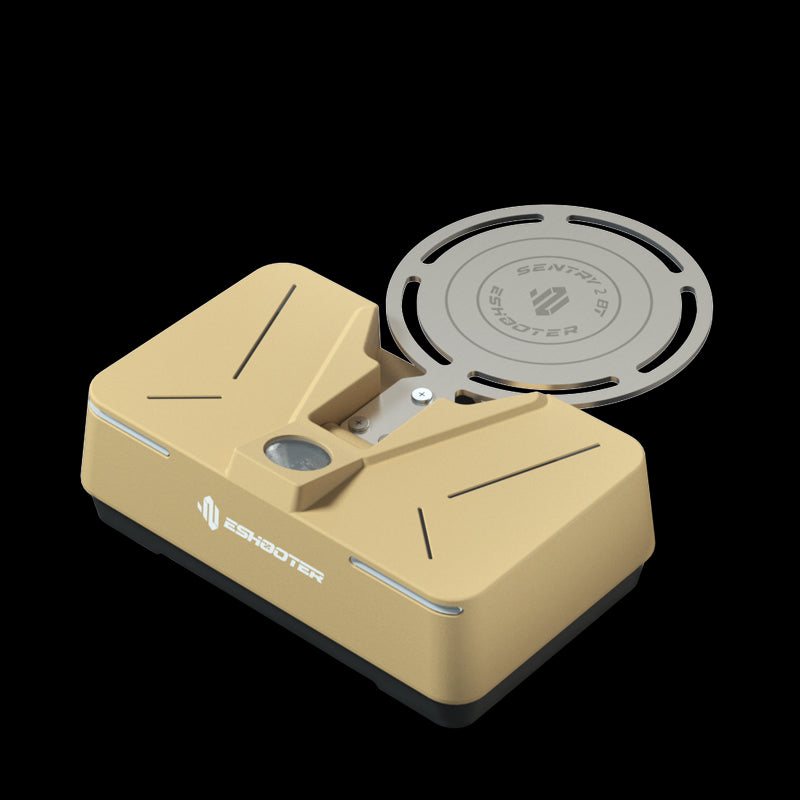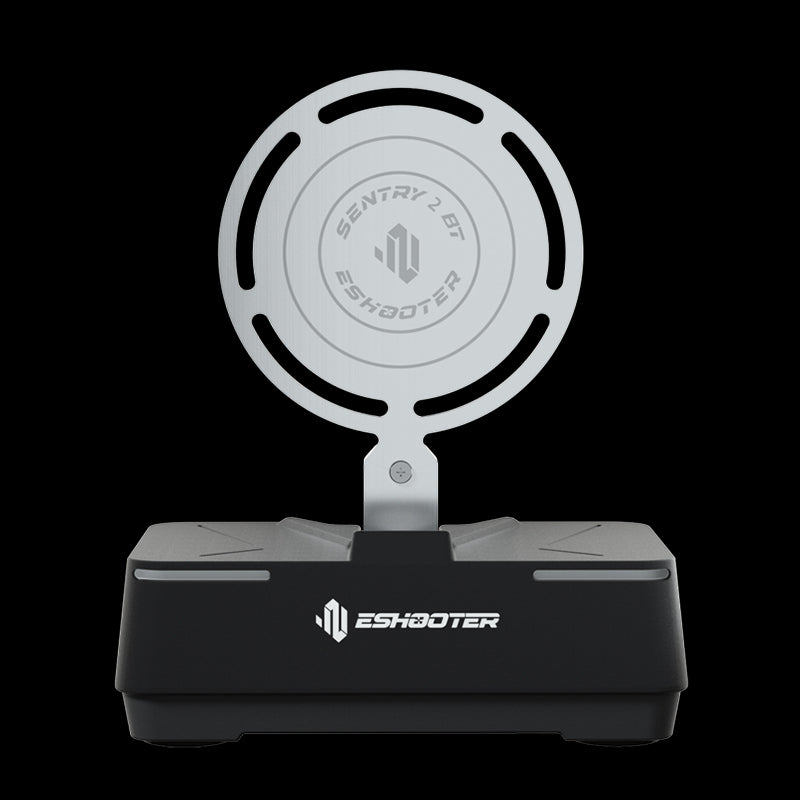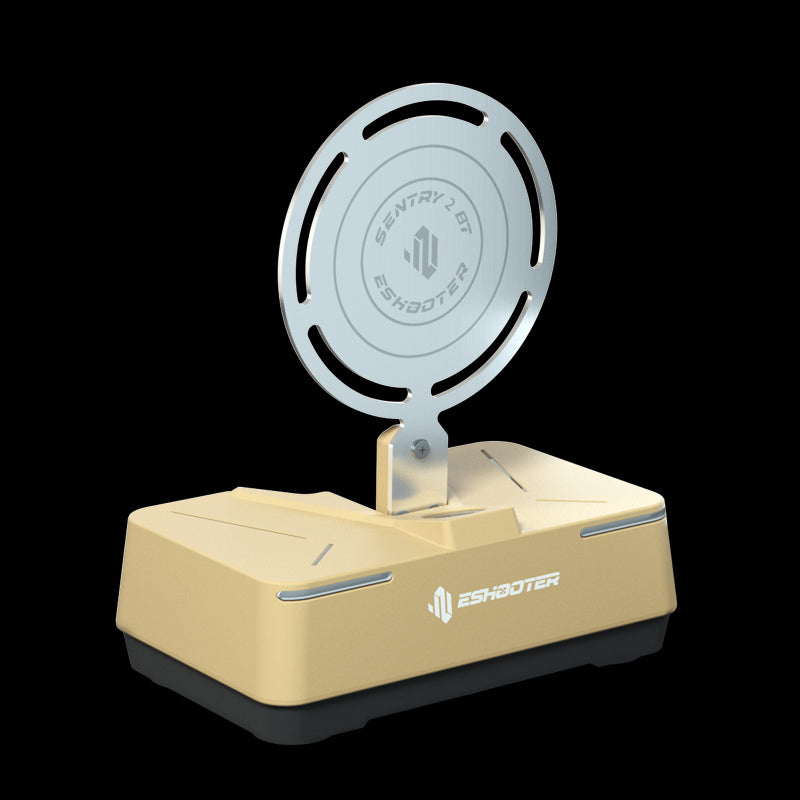 Eshooter Sentry 2 BT Wireless Target
Sale price
$89.00 USD
Regular price
$99.00 USD
The Sentry 2 BT Wireless Target with Bluetooth & app integration! Connect to the Eshooter app for exciting shooting games, performance tracking, and target customization. Take training to the next level with interactive challenges and competitions. The same durability as Sentry 2, withstands 10,000+ airsoft shots and auto-resets.
ADVANCED BT WIRELESS FUNCTION
With Bluetooth & app integration, it connects to the Eshooter app for exciting shooting games, personalized targets, and real-time performance tracking. Experience a new level of training with interactive challenges, wireless control, and automated resets. Compact, lightweight & durable like Sentry 2. Elevate your airsoft skills with this BT version!
REVOLUTIONARY AUTO-RESET DESIGN
Experience a new level of convenience with the Eshooter Sentry Reusable Airsoft Target. Forget about the hassle of constantly picking up or replacing targets, as this innovative product is designed to be shot more than 10,000 times on a single charge. Its unparalleled impact resistance ensures it can handle any caliber of BB rounds, making it the perfect accessory for airsoft, BB guns, pellet guns, air rifles, and even shotguns.
ILLUMINATE YOUR TRAINING EXPERIENCE
Upgrade your shooting sessions with the Eshooter Sentry's optional RGB light base. Day or night, you can enhance your training with vibrant lighting. The target lights up blue when hit, and the base turns red when the battery falls below 15%, ensuring you never run out of power during an intense training session. Simply charge it using the Type-C port and return to perfecting your aim.
Most Eshooter products have stock now, all orders will be shipped out to you within 2 working days.
15-20 Working days can arrive in most countries. You can track your order anytime when the package is shipped out.
Details
Sentry 2 BT
Sentry 2
IPSC Scoring Rules
Yes
No
RGB Lighting
Blue Green Red Purple Cyan Yellow Orange
Blue Green Red
Shooting Hit Feedback
RGB light (hit), Red light (low battery)
Blue&Green light (hit), Red light (low battery)
Shots Before Reset/Replacement
10k+
10k+
Multi-Scenario Training
Yes
Yes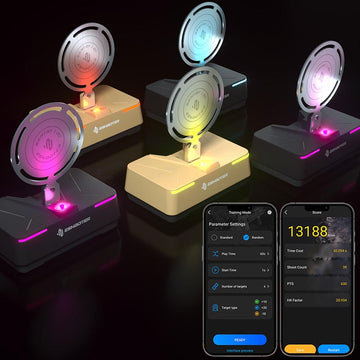 Training Mode - Standard & Random
Standard Play: Training to shoot down all the connected targets in a shorter time. We will notice you the results when you shooting finished.
Random Play: In a limited time, get higher score with your shoot hitting and avoid to shot the hostage target, or it will cut your scores.
Scoring Rules: All scores are calculated with reference to IPSC rules, keep practicing and get higher scores.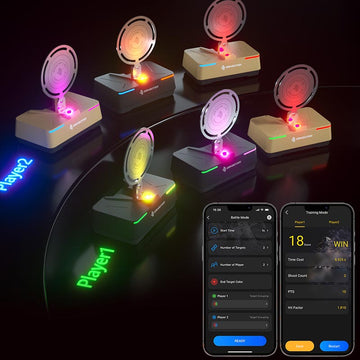 Battle Mode
Set Different Players: Play Up to 4 Players! Let's see who can knock down their team's targets first.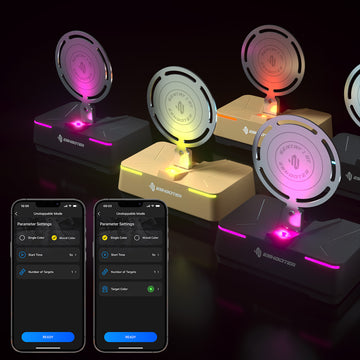 Unstoppable Mode
This mode won't limited time or scores, it always reset stand up like a unbeatable solider!
After setting done, this mode can be working even you accidently turn off the app!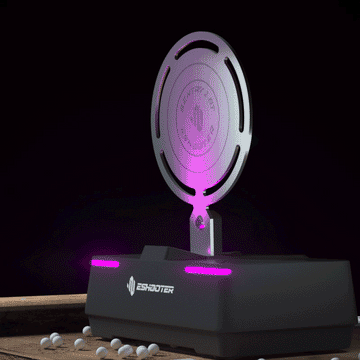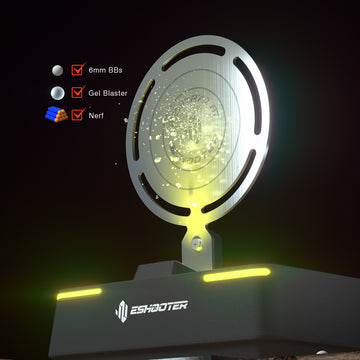 BB bullets,Gel blaster and Nerf
Suitable for bb bullets gel blaster and nerf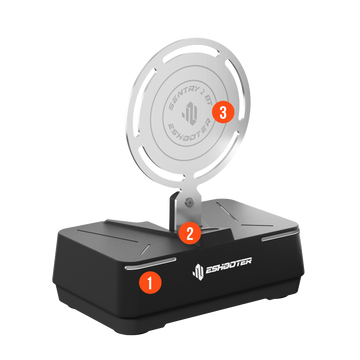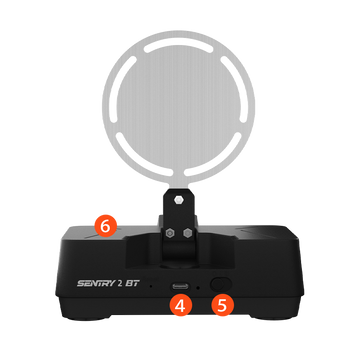 1
RGB Sensor Light-Color chaging when your shoot it.
2
Detachable Design-Freely customize/replace the plate if you have any fantastic idea.
3
SUS304 Stainless Steel-Lasering logo won't be scratched, feel free to hit it.
4
Type-C Charging Port-Easy and convenient charge with charging cable.
5
Control Button-Turn on the target and switch the light setting from all light on or off.
6
Durable Nylon Base-Around 2.5mm thickness glass fiber, protect from BBs shooting.
Specifications
Size:
146 x 91 x 172 mm (L/W/H)
Weight:
285 g (Without Battery)
Case Materials:
PA6 + Hardened Stainless Steel
Temperature Rage:
- 10℃ ~ 60℃
Battery Type:
3.7 V Button Top 18650 Lithium Battery
Frequently Bought Together
How long does the battery last on a single charge?
The Sentry 2 BT Wireless Target's battery lasts for more than 10,000 shots on a single charge, ensuring an extended training session without needing frequent recharging.
Can the Sentry 2 BT Wireless Target be used with all types of airsoft guns and calibers?
Yes, the target is suitable for all firearm types, including airsoft, BB guns, pellet guns, air rifles, and shotguns, thanks to its high impact resistance.
How do I charge the Sentry 2 BT Wireless Target?
The product can be easily charged using the included USB-C cable. Simply connect it to a compatible charger or device, and it will recharge quickly and efficiently.
How do I know when the battery is running low on the Sentry 2 BT Wireless Target?
The target features an RGB lighting system that indicates the battery status. When the battery falls below 15%, the base will turn red, alerting you to recharge the target.